Stuntman Eddie Kidd's wife Sami arrested in assault inquiry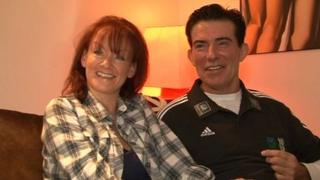 The wife of former daredevil stuntman Eddie Kidd has been arrested on suspicion of common assault and fraud.
Sami Kidd, 44, from Seaford, in Sussex, was also questioned over allegations of theft.
A Sussex Police spokeswoman said: "A 44-year-old woman from Seaford has been arrested for common assault, theft and fraud.
"She has been questioned and bailed until 31 January 31, 2013, while investigations continue."