Sussex church to sell 14th century paintings for £1m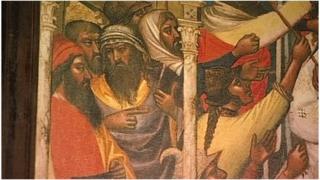 A church in Sussex is attempting to sell four medieval paintings for £1m to pay for maintenance work.
The art, which dates back to the 14th century, was given to St Michael and All Angels Church, in Withyham, East Sussex, 160 years ago.
The paintings are thought to be some of the earliest examples of work on canvas and were done by Italian artist Niccolo di Pietro Gerini.
They will be sold at Sotheby's on 5 December.
Since 1997, the paintings have been held at Leeds Castle, in Kent, with full-size copies on display in the church.