Chichester beaches warning over washed-up 'white balls'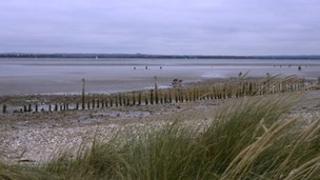 A white substance found washed up along part of the West Sussex coast has led to warnings to people not to touch it.
Chichester District Council said the substance had been found from East Head to Cakeham Manor at West Wittering.
The small white balls are likely to be natural emulsified oils and organic matter, which often wash up after stormy weather, a spokeswoman said.
She said that people were being advised not to touch the substance or allow pets to eat it, as a precaution.
The local authority would continue to monitor the substance over the weekend, she added.
The beaches remain open.