South Downs National Park centre approved for Midhurst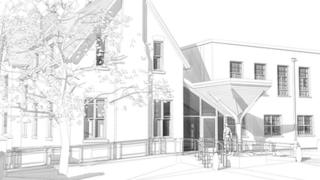 Plans for a multi-purpose centre in Sussex to house staff and volunteers for the UK's newest national park have been approved by the government.
Work will begin on the South Downs Centre, in Midhurst, after consent was granted for conversion of two Grade II listed buildings.
The South Downs National Park Authority hopes the centre will open in autumn 2013.
The South Downs became the country's newest national park in 2011.
The authority has allocated a maximum budget of £2.9m towards the centre, which will be housed in part of Capron House and the Memorial Hall.