Opera singer and woman die in Sussex collision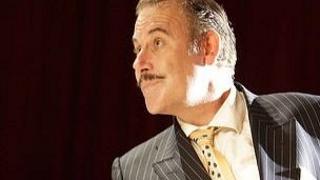 An opera singer and a woman who were killed in a collision in East Sussex have been named by police.
Robert Poulton, 55, of Lime Way, Heathfield, and Jessica Christie-Sturges, 19, of Wayside Walk, Heathfield, died on Tuesday night.
They collided on the B2102 at Cross-in-Hand.
Ms Christie-Sturges, who was driving a Ford Ka, died at the scene and Mr Poulton, who was driving a Fiat Multipla, died later in hospital.
Mr Poulton was a baritone with the Glyndebourne Opera and was due on stage at the Theatre Royal in Norwich on Wednesday.
The performance was cancelled out of respect to the singer's family and colleagues.
Sussex Police have appealed for any witnesses to the collision to contact them.