Survey on Hastings council service cuts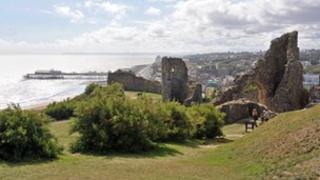 An East Sussex council is carrying out an online survey to find out which of its services are most important to residents.
Hastings Borough Council is reducing its budget by £2.5m in 2013-14 and is consulting on which services to cut.
Jeremy Birch, the leader of the Labour-run council, said: "We are being forced to make some very difficult decisions."
The council said it had already made savings by restructuring senior management and re-tendering contracts.
On Monday a new waste contractor was appointed saving about £6m over 10 years, the council said.
The authority said it was investigating where further savings could be made after a cut in central government grants.