Local people audition for Glyndebourne community opera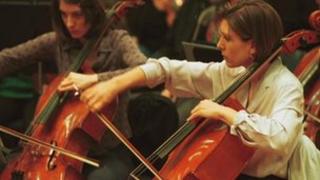 Talented local people are wanted for a community opera to be staged by Glyndebourne next year.
The East Sussex opera house needs 50 young people aged 16 and over, and 30 adults up to the age of 80 to perform alongside a professional cast.
Auditions will take place at venues across the county in September and October, a Glyndebourne spokesman said.
The opera, called Imago, is about ageing in a digital world and has been commissioned by Glyndebourne.
It will have its world premiere at the opera house in March 2013.
More than 40 young instrumentalists are also wanted to perform alongside professional musicians in the orchestra.
Director Susannah Waters said: "This is a fantastic opportunity for people of all ages from across Sussex to try their luck on the main stage at Glyndebourne."
Designer Es Devlin said: "We are looking for adults and young people with a passion for music and theatre and have the availability to attend Imago's structured rehearsal period from November to March.
"There are some exciting soloist roles to fill and the chorus roles should be great fun."