Nellie Herriot search: Police revisit Whitehawk area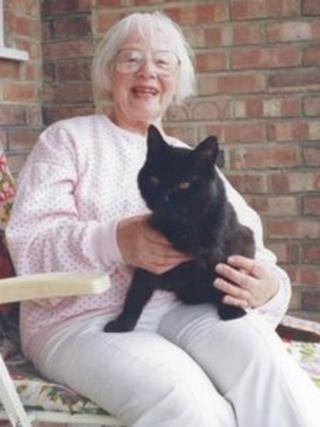 Police searching for a 96-year-old woman with Alzheimer's who has been missing for nearly four months are to return to the area she was last seen.
Nellie Herriot, from central Brighton, was reported missing on 25 April.
The last recorded sighting of her was when she was captured on CCTV on the 1a bus, in Brighton. She got off in the Whitehawk area.
Officers will be asking people in the area to check their gardens and outbuildings again.
Sgt Russ Phillips said: "The investigation into Nellie's whereabouts, although scaled down after several weeks, was never closed and in accordance with best practice the investigation was reviewed and a decision has been made to revisit the area where Nellie was last seen.
"In light of this a team of officers will attend Whitehawk over the coming days and engage with residents in a further attempt to locate her."
Police began scaling down their search in June after they investigated scores of reported sightings and used specialist search teams in an attempt to find her.
They said it was not known whether Ms Herriot had any money with her, but her bus pass had been found in her flat.
She is described as white, 4ft 9in tall, of thin, fragile build with straight white collar-length hair.
In a statement issued through police, Ms Herriot's relatives said: "We are very concerned that the public does not forget our aunt is still missing.
"We desperately would like to know where she is.
"We are very grateful for the ongoing support of Sussex Police through this difficult time. We urge anybody with any information to come forward if they haven't done so already."