Thales UK sells aircraft simulator arm for £83m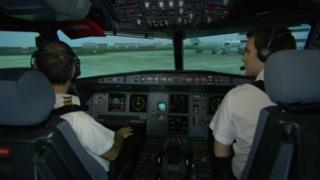 One of Crawley's biggest employers has sold part of its business to an American rival for £83m.
Thales UK has sold its fixed-wing aircraft simulator production business and an aircrew training centre in Bangkok, Thailand.
The company said all its West Sussex staff employed in civil aircraft training and simulation work would be transferred to L-3 Communications.
Thales Group employs 2,100 people in Crawley and 67,000 worldwide.
Marion Broughton, head of Thales UK's aerospace business, said: "Thales will continue to develop its military system capabilities, which remain part of our key product portfolio."
L-3 Communications which has its headquarters in New York, employs about 51,000 people worldwide.
The new business is called L-3 Link Simulation & Training U.K. Limited, the company said.