'Parties' treble Brighton noise notices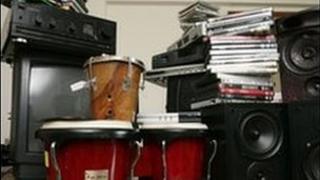 Rising numbers of stag and hen parties are among the noise nuisances being blamed for a trebling of noise abatement notices in Brighton and Hove.
The city council served 181 notices on residents in the year 2011/2012, compared with 58 in 2007/2008.
The notices are the first stage in a process which can lead to offenders being prosecuted in the courts and ending up with a criminal record.
Noise patrol manager Annie Sparks said student parties were also a problem.
"Recently the worst cases I have heard about have been some of the student parties," she said.
"We have terraced houses with seven or eight students and they have two sound systems."
She said the rise in the number of stag and hen parties, more powerful surround sound music systems and surround sound TVs had also led to an increase in noise nuisance.
"We do take people to court. It can been a lengthy process but it is a criminal process," she said.