Sussex countryside budget 'cut to the bone'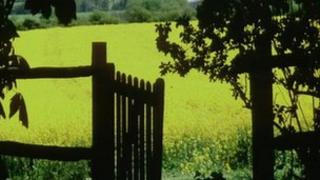 Footpaths in East Sussex could become overgrown and inaccessible when council budget cuts begin to impact, a ramblers association has warned.
East Sussex County Council plans to save almost £300,000 from its countryside and rights of way budget.
The Ramblers' Association said it would become more difficult to maintain the county's 2,000 miles of footpaths.
The authority said it was cutting the budget by 20% but still planned to spend £1.5m over the next four years.
'Open and safe'
Chris Smith , of The Ramblers' Association, said while he expected routes such as the South Downs Way to be protected, the local paths were most at risk.
He said "There's a long history of East Sussex not taking its footpaths seriously.
"Once you've cut right to the bone, nothing happens when volunteers report anything because there are not the staff to deal with it."
Rupert Clubb, the director of the economy, transport and environment, said the council was in talks with volunteers about carrying out maintenance work on the network.
He said: "Our rights of way network will always be open and safe for residents and visitors to enjoy."