Sussex woman's fresh campaign over Epilim 'side-effects'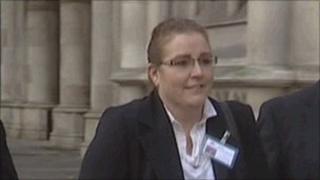 A woman who claims her children have birth defects caused by the epilepsy drug Epilim has started a new campaign after losing funds for her legal fight.
Janet Stockley-Pollard was among 80 families claiming damages against drugs manufacturer Sanofi-Aventis, which has always denied any wrongdoing.
Their court battle ended in 2011 when the group lost their legal aid.
Mrs Stockley-Pollard has set up a new trust and started a petition in a bid to bring the issue before parliament.
She said: "We never intended giving up. The court room was the end of one chapter, so this is the start of a new chapter."
The mother-of-four, from Felpham, West Sussex, who had her children before hearing of the alleged effects of the drug, has set up the Fetal AntiConvulsant Trust (Fact) using a £10,000 lottery grant.
She is already treasurer of the Organisation for Anti Convulsant Syndromes which works to secure the financial future for affected children.
Mrs Stockley-Pollard said Fact had started a petition with the aim of gathering 100,000 signatures so the issue could go before parliament.
'Appropriate warnings given'
Families involved in last year's legal action had claimed Epilim, or sodium valproate, caused a range of birth defects which they said included spina bifida, heart damage, learning difficulties and cleft palate.
The families claimed there were inadequate warnings in the 1990s about the possible harms of the drug.
But drugs firm Sanofi, which has its UK base in Guildford, Surrey, said it had always provided appropriate precautions and warnings on risks associated with possible side-effects of the medicine.
A further statement from the company said all medicines may produce side-effects and risks must be balanced against the fact that sodium valproate remained the most effective treatment for generalised epilepsy.
Sanofi advises women with epilepsy who may become pregnant to speak to their doctors to seek the most appropriate treatment.
Both Sanofi and campaigners have advised women taking sodium valproate, not to stop anti-epileptic medications suddenly, without discussing their treatment with their doctor.