Demand for Eastbourne's foodbank rises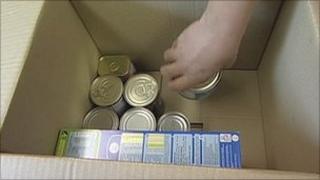 The number of people relying on food from an East Sussex foodbank has more than doubled in five months.
Organisers in Eastbourne said they helped 360 people last month, compared with 160 in September.
The food is donated and care professionals identify people struggling to afford groceries who then receive foodbank vouchers.
Since the foodbank was set up by The Trussell Trust last July, it has provided more than 13,000 free meals.