Anger over Asda's sewerage plans in West Sussex village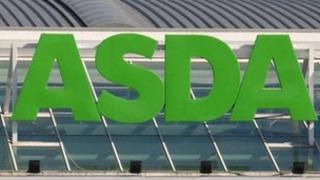 Campaigners in a West Sussex village have reacted with anger over plans by Asda to pump treated sewage into a stream used by children and animals.
Under current plans effluent from Asda's new site on the former Country Fayre Garden Centre, in Ferring, will go into a stream known as the "rife".
The company said the process met EU and Environment Agency standards.
But campaigners said the stream, which runs on to Ferring beach, would be polluted.
Ed Miller, secretary of the Ferring Conservation Group, said there was "enormous" local opposition to the plan.
"If the water is so pure and appetising I would like to see the Asda staff drink some of it," he said.
"It is not the right thing to discharge effluent into a small stream like this. Our stream is there to drain the countryside and provide a habitat for all sorts of birds, fish and water voles. And it's a very delicate balance."
'Commonplace solution'
The company said the effluent would be non-hazardous and non-odorous, and clean enough for birds and animals.
It said an alarm would be installed to alert staff if emissions dropped below required standards.
Oliver Jones, property communications manager for Asda, said the villagers should not be concerned.
He said: "This is a commonplace solution and happens all across the UK at the moment where access to mains sewerage isn't feasible.
"The system which we've proposed is far more sustainable than relying on a mains sewerage system because we're treating our own waste ourselves.
"There are regulations in place and of course the Environment Agency in the end get the opportunity to say whether or not they think we're doing the right thing."