East Sussex hospitals spent £4m on consultants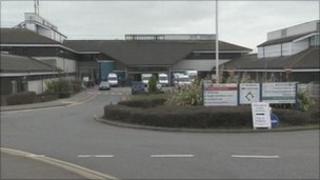 A Sussex NHS trust has revealed it spent £4m on financial consultants in 2011 while trying to save £48m.
The East Sussex Healthcare Trust said their advice had helped it save £6m in six months.
It said the consultant had also identified further quality and productivity improvements.
Liz Walke, who campaigns for local health services, said consultants earned "huge salaries" and the NHS should have its own experts.
The trust, which runs the Conquest Hospital in Hastings and Eastbourne District Hospital, said the consultants had helped maximise theatre usage and increase the number of operations performed.
They had also given advice aimed at reducing the cost of materials and increasing the amount of time nurses spent with patients, said the trust.
"This expertise does come at a cost, but their assistance will help us achieve our longer term goal of financial and clinical sustainability," said a spokesman.