Sussex Police ban mobile phone charging to save money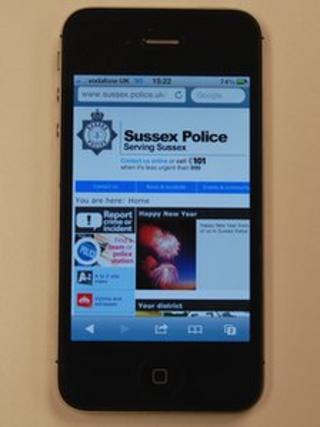 Police officers in Sussex have been banned from charging their mobile phones and MP3 players at work in an attempt to save money.
Sussex Police is attempting to save £50m in total by 2015.
It hopes the ban on charging personal electrical equipment will go some way towards this. Civilian staff are also affected by the ban.
The force has already announced plans to merge its forensic teams with neighbouring Surrey to save money.
Staff 'supportive'
A spokesman for Sussex Police said: "All areas are being reviewed to see where savings can be made with a particular focus on those areas where our customers will not be affected.
"As part of this work it was identified that there are a significant number of electrical items being used in force which are not essential to the working environment.
"The removal of non-essential items will bring about savings on PAT testing and energy usage, which we have already reduced by around 10%.
"Any money saved in this area will be put back into frontline services."
The spokesman added that staff had been supportive of the ban.