IPCC criticise Sussex Police over custody death woman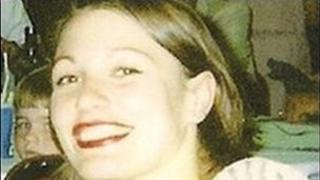 Sussex Police has been criticised by the Independent Police Complaints Commission (IPCC) following the death of a woman held in custody.
Sharon McLaughlin, 32, was found dead in Worthing Custody Centre on 16 May 2010.
An inquest at West Sussex Coroner's Court returned a verdict of death by natural causes.
Following its own investigation the IPCC concluded some staff failed to adhere to custody guidelines.
Ms McClaughlin was a heroin addict who was arrested on the 15 May by police on suspicion of shoplifting.
She was held overnight and despite complaining of vomiting in the early hours of the morning, police did not medically check her.
She was interviewed at 11:15 BST in the presence of her solicitor and appeared well, but was later found unconscious in her cell and declared dead at 14:00 BST.
'Extremely worrying'
Mike Franklin, IPCC commissioner for South East England, said his sympathies were with Ms McLaughlin's family and friends.
"Ms McLaughlin had already alerted the custody staff that she was a heroin addict.
"However, for her to be sick while she was in custody and for staff not to take any action is extremely worrying.
"I now expect Sussex Police to review its training and ensure that it is fit for purpose and complies with Home Office guidance."
The investigation found that Ms McClaughlin was not treated with the "consideration, professionalism and dignity that the public would expect" and a police sergeant involved was given a written warning.
Supt Russ Whitfield, from Sussex Police, said his force detained 38,000 people a year, many of whom had social, mental health and medical problems
He said: "We accept that there were certain aspects of Sharon's care that did not meet our normal high standards.
"We have addressed the recommendations made by the IPCC in its investigation reports, which were to review our custody officer training to ensure it is fit for purpose and complies with national guidance and provide refresher training for the officers involved in the incident."