General election expenses claim leaflet 'defamatory'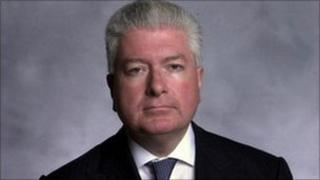 An election campaign leaflet which featured a claim about a former Sussex MP's expenses was "misleading and defamatory", a court has heard.
The Royal Courts of Justice was told a pamphlet, produced by Liberal Democrat Stephen Lloyd, said Conservative Nigel Waterson was an "expenses scandal MP".
Mr Waterson, who was Eastbourne MP until 2010, was cleared of any wrong-doing over his expenses claims.
He accuses his successor of libel, a claim Mr Lloyd denies.
The action centres on a newspaper-style leaflet produced by Mr Lloyd during the 2010 General Election campaign.
His legal team told the court it was scandalous that taxpayers had funded mortgage interest payments on Mr Waterson's second home despite it being normal practice and permitted by parliamentary rules.
High Court Justice Michael Tugendhat will decide whether the case will proceed at a later date.