Father of Declan Hubert in 'loud music' road safety warning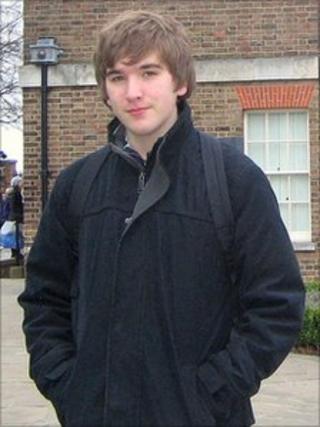 The father of an East Sussex teenager who died after he was hit by a car has warned of the dangers of listening to loud music when crossing the road.
Declan Hubert suffered serious head injuries when he was knocked down as he crossed Hangleton Road, Hove, in May.
The 14-year-old was taken to hospital and died two days later.
His father, Jeremy, said his ability to cross the road safely may have been impaired because he was listening to music and wearing a hooded top.
He said: "Hoodies and loud music can take you into another world and make you unaware of the world that you're travelling.
"I certainly don't think that's the case for everybody but I think it needs to be flagged up.
"I would say that Dec wearing his headphones at full volume, plus wearing his hoodie, I would have thought greatly restricted his ability to react in time and to see what was coming."