Hastings MP slams UK Border Agency over fake weddings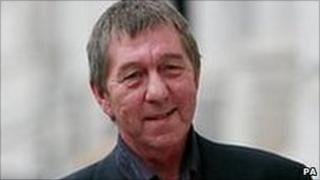 The deportations of nine people by the UK Border Agency (UKBA) after hundreds of sham marriages in Sussex have been described as inadequate by an MP.
In 2010, three men were jailed for breaching immigration laws in what lawyers said was the largest bogus marriage case then brought to court.
At the time, 370 weddings were linked to the investigation at the Church of St Peter and St Paul, St Leonards.
Conservative MP for Hastings Amber Rudd MP said more should be done.
"It seems totally inadequate. This was a serious crime. It happened over two years ago.
"I think that the citizens of Hastings and the rest of the country would normally expect the consequences to have been felt by the people who committed this crime well before now," she said.
Last year, Rev Alex Brown and two co-defendants were each jailed for four years for carrying out marriages to bypass immigration law.
Visa rejections
Figures from the UKBA said Brown carried out 383 marriages in total, out of which 370 were then thought to be bogus.
Following a review, the UKBA has said nine people have been deported.
A UKBA spokesman said: "We have reviewed all 370 cases identified by our sham marriage investigation that were linked to the weddings officiated over by Alex Brown.
"Not everyone involved in these weddings was found to be an immigration offender."
He said: "Around 170 have had visa applications rejected, which means they will not be allowed to stay or work in the UK legally as a direct result of these marriages.
"For these cases, if they have no other legitimate right to remain in the UK they must leave or we will take action to remove them.
"Those that have yet to be resolved, we will keep under review, and we will take action if and when this becomes necessary."