'Chances missed' to save gastric bypass woman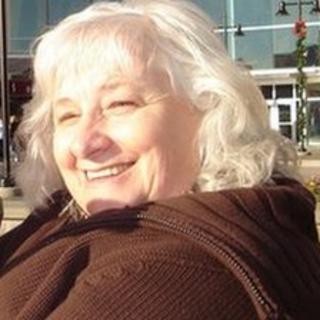 Healthcare professionals missed opportunities to save a woman who died following gastric bypass surgery, a coroner has ruled.
Virginia Humphrey lost 10 stone (64kg) in six months following the procedure on 31 August last year. She died at the Royal Sussex County Hospital on 9 May.
The inquest at Brighton County Court heard the mother-of-three, who lived in Brighton, died of organ failure.
The coroner, Veronica Hamilton-Deeley, delivered a narrative verdict.
She said the window of opportunity to reverse the procedure lasted from February right up until as late as 6 May.
She criticised healthcare professionals for failing to acquaint themselves fully with her case to understand something was wrong.
Although the surgery created an "unintended situation", she said "opportunities to recognise and correct the situation were missed".
The coroner said this was "due to poor communication between healthcare providers".
The three-day inquest heard that Mrs Humphrey, who had type 2 diabetes, high blood pressure and asthma, suffered from malnutrition and was "unable to absorb nutrients" following the surgery at University College London Hospital (UCLH) on 31 August 2010.
'Centre of excellence'
It was also told surgeons might have got their measurements wrong.
Ms Hamilton-Deeley said she believed something must have distracted the surgeons for the measurements to be so "disastrously wrong".
But James Hewes, a trainee surgeon who carried out the operation alongside consultant bariatric surgeon Marco Adamo, said if that was the case he would have expected her to have shown symptoms such as diarrhoea within weeks.
The inquest also heard Mrs Humphrey might not have told hospital staff just how ill she felt.
She was admitted to the Royal Sussex County Hospital on 7 May 2011 "with vomiting and extreme weight loss" and died two days later.
In a statement after the inquest, UCLH said: "We will examine the verdict carefully to ensure that we maintain our high standards and improve communication with other healthcare professionals.
"The trust is a recognised centre of excellence for bariatric surgery and this is the first death associated with 400 gastric bypass procedures since 2007."
Mrs Humphrey's family said: "We know that mum went into this with the intention of improving her quality of life.
"Unfortunately things took a turn for the worse and we as a family must now take time to consider our next course of action."