Hastings' first storytelling festival begins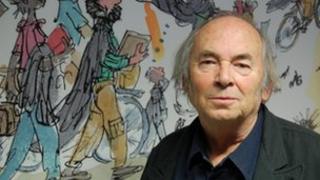 Hastings' first storytelling festival has got under way.
About 30 events are taking place at a range of venues over 12 days.
The festival will feature original work by performers, designed to be spoken live, rather than written down or read from a page.
Event organiser Dick Edwards said: "I think we all like a story, whatever age we are, and I think everybody will find something that will appeal to them over the coming days."
Venues for the festival include Hastings Arts Forum, the canteen in University Centre Hastings, Stade Hall and the Fishermen's Museum.
Illustrator and children's author Quentin Blake is the festival's patron.
The festival ends on 20 November.