Fire accused George Sithole 'comforted' victim's father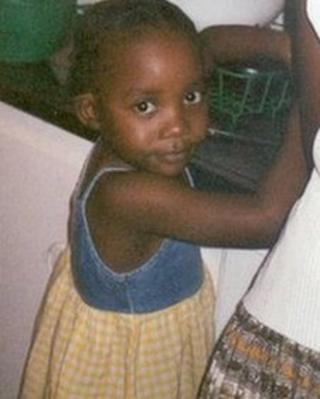 A man accused of murdering a six-year-old girl who died in a Sussex house fire tried to comfort the victim's distraught father, a court heard.
George Sithole, 41, told Lewes Crown Court he arrived as fire crews were dealing with the aftermath of the blaze, which killed Dumo Sibanda.
He is alleged to have started the fire at the house in Banks Road, Pound Hill, Crawley, in October 2004.
Mr Sithole denies murder and two counts of arson.
The court heard he came across Dumo's father, Donald Sibanda, after he arrived at the scene with a friend, who stayed with the car.
He said: "I saw two ambulances and there was a fire truck.
'Don't cry'
"I went to the ambulance and as I was going there I saw Donald saying, 'Where is my child?'
"I hugged him and he didn't say anything. We went to the ambulance and inside was Dumo with the medical people. I said to Donald in Zulu, 'She's going to be OK, don't cry'."
He denied starting the fire, and said: "I didn't set the fire. I didn't go round to the back of the house."
Firefighters found Dumo, whose bedroom was at the back of the semi-detached house, unconscious next to her bed.
She could not be revived and was pronounced dead at hospital.
Mr Sithole said he had lost his key to his flat and had gone to the house to get a spare key from Siphenphile Mlalazi, who was staying at the house.
The prosecution claims he set fire to the property, owned by Mr Sibanda, because he was upset that his relationship with Ms Mlalazi was over.
Earlier, prosecutors said CCTV footage showed Mr Sithole buying 1.8 litres of petrol from a Tesco garage in the early hours of 26 October.
Jurors were told the 41-year-old fled the UK on 29 October to return to his native South Africa.
He was extradited on 16 March this year.
Sithole, of no fixed address, denies charges of murder, arson with intent to endanger life and arson being reckless as to whether life was endangered.
The trial continues.