Teenager attacked after Bexhill beach party named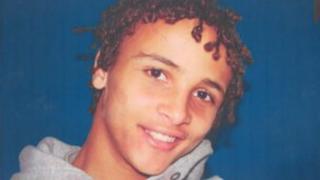 A 15-year-old boy left in a critical condition after an attack in East Sussex has been named as Mohammed Bourner.
The teenager was walking on Bexhill seafront on Friday when he was punched.
He is still being treated for a serious head injury at Hurstwood Park Neurological Centre at Haywards Heath.
His father Peter Bourner said: "The next 24 hours are going to be quite decisive... but at the moment it's a very desperate situation."
Mohammed, known to his friends as Mo, remains on a life support machine.
'Tell the police'
Mr Bourner said: "There are people that know, there are parents that know a lot more than they have [told] the police."
His mother Rahma Adan said: "We want anyone who knows what happened to tell the police."
Sussex Police said Mohammed had been to a beach party before the attack in De La Warr Parade, just before midnight on Friday.
He was on the seafront with three friends when he was punched by a man.
Detectives believe the attacker was at the same beach party as the victim and his friends.
A 20-year-old man, arrested on Monday afternoon, has been released on bail until 19 December.
Mr Bourner said: "We deserve justice for our son. He doesn't deserve anything like this."