Siphenphile Mlalazi describes fatal Crawley house fire escape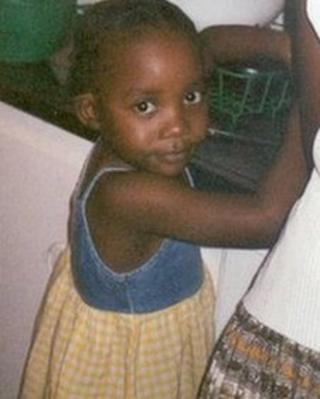 A woman has told a court how she escaped from a house fire that killed a six-year-old girl.
Siphenphile Mlalazi told Lewes Crown Court she escaped through a window after waking up to find the house filled with smoke.
However, Dumo Sibanda died despite attempts to resuscitate her.
George Sithole, 41, is alleged to have set fire to the house in Crawley, West Sussex, in October 2004. He denies murder and two counts of arson.
Ms Mlalazi, known as Mercy, was staying at the house in Pound Hill with Dumo's father, Donald Sibanda.
She said: "I heard some strange noises when I woke up.
"It dawned on me that something was happening. I opened the door and I was met with heat and smoke and then I realised something was not right.
Text messages
"I tried to get out, but the heat was too much. I tried to escape through a window, I saw Donald coming too. We managed to get out."
Firefighters found Dumo unconscious on the floor next to her bed, the court heard. She was pronounced dead at hospital.
On Monday, the court heard how Mr Sithole had been upset about the end of his relationship with Ms Mlalazi.
He had bombarded her with calls and text messages for weeks and accused her of having an affair with another man hours beforehand.
Prosecutors said CCTV footage showed Mr Sithole buying 1.8 litres of petrol from a Tesco garage in the early hours of 26 October.
Jurors were told the 41-year-old fled the UK on 29 October to return to his native South Africa.
He was extradited on 16 March this year.
Sithole, of no fixed address, denies charges of murder, arson with intent to endanger life and arson being reckless as to whether life was endangered.
The trial continues.