Sussex Police 24-hour live video viewed by 80,000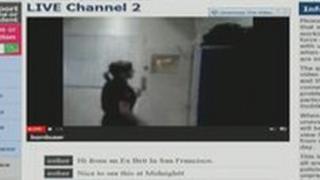 A live video stream that was set up to broadcast the work of Sussex Police has been viewed by about 80,000 people.
Sussex Police said final statistics for the 24-hour event would be available on Monday.
Initial estimates showed about 80,000 people viewed video, 3,300 people took part in live chats and there were 1,000 comments on Twitter, the force said.
The broadcast, which ran until 08:00 BST on Saturday, is thought to be the first of its kind in the UK.
Diving team
A statement from Sussex Police said: "We'll provide final stats for numbers fans on Monday, but the day wasn't about stats.
"We wanted to show authentically what a day serving Sussex is really like."
Visitors used a website to follow police officers via video links.
The live stream included a tour of the police helicopter, a training exercise with the diving team at Shoreham Harbour and a behind-the-scenes look at Crawley police station.
The website also followed officers via video links as they undertook patrols in cars and on foot.
The live video streaming software was provided at no cost to Sussex Police.