Sussex Police to show a day-in-the-life video stream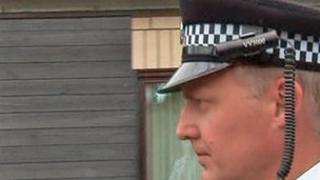 A 24-hour live video stream will broadcast the work of Sussex Police online on Friday.
Visitors to the force's website will be able to follow officers via video links as they undertake patrols in cars and on foot.
As part of the day's coverage, regular updates and comments will be added by Chief Constable Martin Richards.
The broadcast will start at 06:00 BST and is thought to be the first of its kind in the UK.
Mr Richards said: "The technical side is interesting but what's most important is how this will help us speak and listen to local people in the best ways possible."
The live video streaming software has been provided at no cost to Sussex Police. There will also be coverage on Twitter.
Forensics lab tour
The day marks the start of a year's programme providing a behind-the-scenes view of how the force operates.
Mr Richards said: "We will be showing the public aspects of policing that they might not know about, and offer new ways for local people to share their views with us."
Over the day 12 volunteers across the force will be sharing their stories, using smartphones, in pictures, videos and words.
They will be working at different locations and in some roles not normally seen by the public.
A schedule of further live events includes an tour of a forensic science laboratory, an online public meeting in Hove and a diving exercise.