East Sussex bogus council worker alert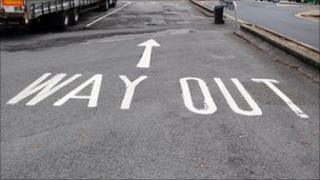 Trading standards officers have issued a warning about bogus highway workers in East Sussex.
In a previous incident workmen were offering to line-mark car parks claiming they had a batch of leftover paint.
But several people were subsequently conned into paying more than had been agreed, said Councillor Bill Maynard.
No company working for East Sussex County Council would approach people in this way, he added.
"The claims being made last year were false and unfortunately those people that did express an interest, or agreed to work being carried out, soon found themselves in a situation where the price had risen dramatically or more work was carried out than agreed," said Mr Maynard.
People can verify claims being made by contacting the authority's highways department.