Abusive calls to Sussex animal charity as rescues soar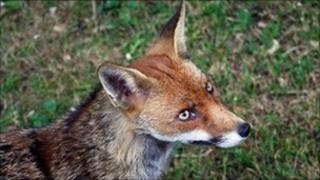 A wildlife rescue service experiencing high demand has had a spate of rude and abusive calls from people seeking help.
Trevor Weeks, from East Sussex Wildlife Rescue and Ambulance Service (WRAS), said it was financially and physically impossible to deal with all the calls.
He said the WRAS hospital was nearly full with more than 75 casualties.
The charity had taken in more animals this spring and summer than any previous year, he added. He urged people to be more supportive.
Mr Weeks said: "Getting abusive, being rude, accusing us of being uncaring, or trying to use emotional blackmail, threatening to complain to local MPs or the Charities Commission really doesn't help."
He added WRAS was working to take in all the animals it could or guide people toward other organisations.
Current casualties at the WRAS hospital included a baby roe deer, 21 fox cubs, numerous pigeons, two ducks, a goose, more than 10 hedgehogs, and garden birds, he said.