Sussex health trust among worst for staff bullying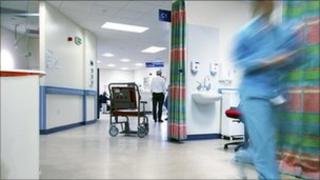 Nearly one-in-five workers at a Sussex NHS trust have experienced bullying, according to a staff survey.
The report shows 19% of employees at Brighton and Sussex University Hospitals NHS Trust said they were harassed by colleagues in 2010.
In the county's ambulance service the rate was higher, at 23%.
Both trusts say they have a zero tolerance policy on bullying and take staff concerns very seriously.
The figures, from the Care Quality Commission (CQC), did not come as a surprise to public sector trade union Unison, which believes the problem will only get worse because of planned NHS cuts.
Zoe Van Dyke, Unison's regional organiser in Kent, said the current scenario "hands itself to bullying".
Counselling
A spokesman for the Brighton trust, which manages Royal Sussex County Hospital, Royal Alexandra Children's Hospital and Sussex Eye Hospital, said there was support for staff.
"We have two residents' counsellors. They help staff who are unhappy and also provide support for those who've had to deal with traumatic experiences at work.
"They had about 250 referrals last year, and that doesn't include group work."
The survey result put the trust in the worst 20% of similar health providers nationwide, according to the CQC's figures. At the worst performing hospital 23% of staff said they had been bullied.
Almost one in four staff at South East Coast Ambulance Service (SECAmb) said they had been harassed by colleagues in the last year.
A spokesman for the trust said it also has a team of specially trained bullying and harassment advisors. He added: "The trust is working to establish the reasons for the increase in staff feeling affected by this issue and is developing a strategy to address this and the causes and behaviours behind it."
This figure put SECAmb in the CQC's bottom 20% of ambulance trusts, the worst of which saw 28% of staff bullied.