Dishwasher fluid death council fined £50,000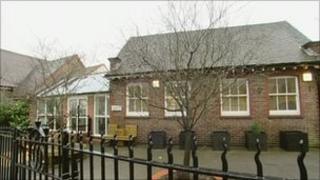 A county council has been fined £50,000 following the death of a man with Down's syndrome after he drank dishwasher fluid on an outing.
Colin Woods, 60, drank the liquid he thought was orange squash on a visit to Plumpton College from the St Nicholas Centre in Lewes in 2004.
His digestive organs were eroded by the fluid and he died in April 2006.
East Sussex County Council said it apologised and acknowledged that there had been a very serious failure.
Lewes Crown Court heard that Mr Woods was one of six people who drank the liquid during a weekly sports outing from the council-owned and run day centre.
The other five, who all have Down's syndrome, still have oesophageal problems.
The court heard that users of the day centre were encouraged to make their own drinks to have later at the agricultural college.
Coughing blood
All those who drank the sodium hydroxide dishwasher fluid had to be taken to hospital for treatment after they started vomiting, fitting and coughing up blood.
A member of staff at the centre found an open container of the fluid in a different room from where it was normally kept.
The bottle was almost the same as the bottles of orange squash. The person who mixed the drink, who has not been named, did not mean to cause any harm, the court heard.
Judge Michael Lawson said it was a case of human failure rather than the result of cost-cutting, adding that the council had failed to abide by the most basic health and safety requirements.
"Given that the centre was regularly and almost exclusively used by vulnerable people, it's difficult to understand how such a powerful detergent would have been left out for anyone to access," he said.
At Brighton Magistrates' Court in January, the council pleaded guilty to failing to store a hazardous substance in such a way as to prevent serious risk.
The court heard that the relevant staff at the centre had been disciplined and revised risk assessments put in place since the incident.
The council also replaced the dishwasher with a domestic appliance which uses tablets instead of fluid.
David Travers QC offered apologies to the members and their families who suffered.
"The council is desperately, desperately sorry for what happened," he said.
"It had, as you can imagine, consequences within the council and has been deeply felt, though that is nothing to those who have suffered and are suffering as loved ones."
The council said in a statement: "We are responsible for the health and safety of the vulnerable people that use our services and we have taken all possible steps to deal with the issues that led to this incident."