New Zealand rescue team to return to West Sussex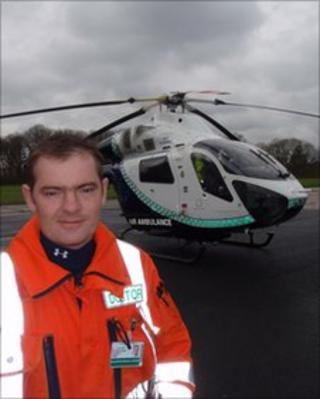 A team of firefighters from West Sussex is preparing to return home after 10 days in New Zealand helping victims of the Christchurch earthquake.
The six men were among a team of firefighters and medics sent from the UK in response to a request for help by the New Zealand government.
The UK specialists, who arrived in New Zealand three days after the quake, relieved local rescue teams.
They worked at the Pyne Gould Guinness building and recovered 13 bodies.
New Zealand relief officials said on Thursday that no more survivors of the earthquake, which struck on 21 February, were likely to be found. The final death toll is expected to be as high as 240.
The West Sussex firefighters are from the county's technical rescue unit, and are among 13 teams in the UK trained for overseas deployment.
The team is based at Horley Fire Station on the Surrey border but its members come from across West Sussex.
They are expected to land at Heathrow on Tuesday but plans still have to be finalised by the Department for International Development.
A specialist doctor from the Kent, Surrey and Sussex Air Ambulance has also been in New Zealand helping the earthquake victims.
Dr Malcolm Russell, the clinical lead at the charity's Dunsfold base in Surrey, has specialist trauma skills usually deployed in caring for victims of road accidents.