More time to quiz St Leonards rape suspects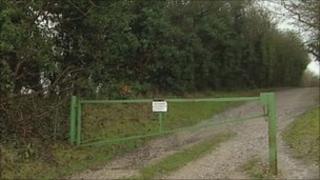 Police investigating the rape of a 17-year-old girl in St Leonards have sought more time to question two suspects.
The teenager was attacked on 14 January by two men. One raped her after the other punched her and held her down.
Sussex Police have applied for a further 36 hours at Eastbourne Magistrates' Court to question two men, aged 20 and 25.
A third man has been released on bail until 24 March.
Officers detained all three after stopping a vehicle in the East Sussex town on Tuesday night.
The victim had gone for a walk alone in St Leonards and was approached in Harrow Lane, near playing fields.
Police said the teenager had just left the home of her boyfriend to get some fresh air.