Zero-tolerance policy on dog fouling in Sussex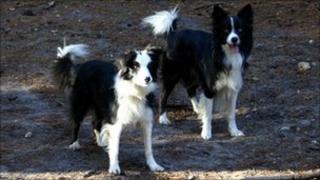 A zero-tolerance policy cracking down on people who let their dogs foul in public places has come into force in part of Sussex.
Mid Sussex District Council said the move followed a long period of education and warnings.
Under the policy, a dog owner who is seen breaking the law can be given a fixed penalty notice to the value of £75, the council said.
Signs have been displayed in libraries, pet shops and vets.
'Cleaner and safer'
Councillor Gary Marsh said: "Nobody should have to put up with the mess left from offending dog owners' actions."
He added: "With the help from our residents we can put a stop to it."
Central area ranger for the council, Vanessa Head, said the majority of dog owners were responsible and cleared up after their pets.
But she said: "There are some people who do not have their dogs under control and who let their dogs foul in public places.
"Dog Control Orders will help to make the district's parks, open spaces and footpaths cleaner and safer for all."