Ex-MP starts proceedings over 'expense claim libel'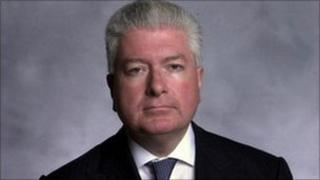 A former Conservative Sussex MP has started proceedings against the man who beat him in the general election over comments he made about his expenses.
Nigel Waterson, Eastbourne MP until 2010, has filed papers at the High Court accusing Stephen Lloyd of libel.
The action centres on a leaflet produced by his Liberal Democrat successor during the 2010 General Election campaign.
Mr Waterson was cleared of any wrong-doing over his expenses claims.
He said: "This is not a matter of sour grapes.
"I have not sought to challenge the result of the election; and I made it clear from the outset that I would be pursuing it whatever the outcome of the election.
"Things have only gone this far because Stephen Lloyd and his agent have consistently refused to issue an apology and withdraw their unfounded and damaging allegations."
Mr Lloyd has not commented on the action.