Oil thieves target business park in Sussex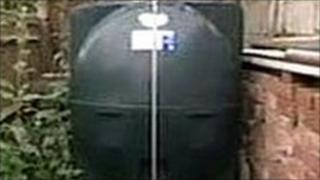 A rise in fuel costs could be behind a spate of oil thefts in rural areas of Sussex, police have said.
About 22 gallons (100 litres) of diesel oil was taken overnight on Sunday from a lorry in Slade Yard, Rye.
The theft comes after about 220 gallons (1,000 litres) of heating oil was taken from a tank outside the Woodland Enterprise Centre in Flimwell.
Insp James Scott said: "Rural crimes like this can be attributed to the recent rise in fuel costs."
People have been urged to secure their oil supplies by using padlocks and installing security lights or CCTV cameras.