Hunt for two men over girl's rape in St Leonards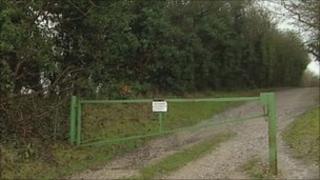 Police investigating the rape of a 17-year-old girl in East Sussex on Friday night believe the men who attacked her may be well-known locally.
The teenager had gone for a walk alone in St Leonards and was approached in Harrow Lane, near playing fields.
One of the men attacked and raped her after the other man punched her to the ground and restrained her.
Det Ch Insp Trevor Bowles said forensic samples taken from the victim and the scene were being examined.
Following the attack, which happened after 2300 GMT, both men ran off towards The Ridge.
'Fresh air'
The man who raped the girl was described as black, with a large build, about 5ft 7in (1.7m) tall and in his late 20s. He wore a grey tracksuit with white trainers and had a London accent.
The second man, who punched and restrained her while the rape took place, was white, with a small build, about 5ft 5in (1.6m) tall and in his early 20s. He wore a black tracksuit with white trainers, and had a southern accent.
Det Ch Insp Bowles said the teenager had just left the home of her boyfriend to get some fresh air.
"There is nothing more sinister about why she was out and there is absolutely no reason why a 17-year-old girl shouldn't be able to walk quite safely at that time of night," he said.
He urged anyone who knew of a pair of young men of the description issued, who spend time together, to contact Sussex Police.