Man guilty of East Sussex sham marriage on the run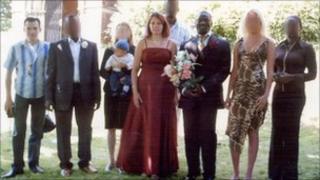 A warrant has been issued for the arrest of a man found guilty of taking part in a sham marriage in East Sussex.
Liberian national Mikael Prince, 27, was tried in his absence at Hove Crown Court after absconding from bail.
He was found guilty of avoiding removal from the UK and perjury offences and sentenced to 13 months in prison.
He is the fifth person sentenced over sham marriages involving illegal immigrants at the Church of St Peter and St Paul, in St Leonards.
Prince, whose last known address was St Margarets Road in Hastings, was arrested by officers from the UK Border Agency's South East Immigration Crime Team as part of an investigation into the marriages.
He was sentenced on 5 January.
The UK Border Agency said it was alerted to his disappearance when he failed to attend court last November to enter a plea to the charges.
Spokesman Andy Cummins said: "We would appeal to anyone who may have information about Prince's whereabouts to come forward to us.
"We want to track this man down and put him behind bars."
False details
Prince married Larisa Kuznecova, a Latvian national, in June 2006 in an attempt to stay in the UK.
Kuznecova, 28, admitted supplying false details for a marriage register during a hearing in December and was given a 12 month conditional discharge.
The Reverend Alex Brown and co-defendants Vladimir Buchak, 33, and solicitor and pastor Michael Adelasoye, 50, were each jailed for four years last September.
Lewes Crown Court heard Brown conducted 360 sham marriages during a four-year period at the church to bypass immigration law.
Brown was also jailed for five months for solemnizing a marriage without the banns being published.