Consultation on cuts to social care in Sussex begins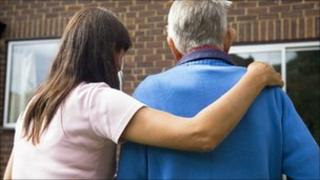 A consultation is under way on plans to stop providing social care to people with "moderate level needs" in West Sussex.
The county council said it wanted to focus on those with "substantial or critical needs".
The Conservative-controlled authority said it had to make £75m of savings because of a reduction in government grants over the next three years.
More than 1,500 questionnaires have been sent to people using the service.
A series of meetings to discuss the proposals has also been arranged during the 10-week consultation period.
The council said it would bring the local authority in line with 75% of councils in England.
It said that while 4,500 residents receive moderate levels of care, many qualify for higher level needs at the same time and this would be unaffected.
Anyone can have their say by visiting the council's website.