Oil found in ancient South Downs woodland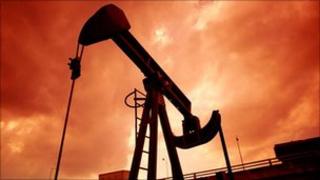 An oil company has confirmed it has been successful in drilling for oil in a corner of ancient woodland in West Sussex.
Northern Petroleum began drilling at Markwells Wood in the South Downs in November.
The firm said it would now carry out further tests to determine the site's potential.
Derek Musgrove, the managing director of Northern Petroleum, said the results so far had been encouraging.
The company was granted consent for three years to test for oil in Markwells Wood in 2008 by West Sussex County Council.
'Undeveloped discoveries'
The move was opposed by Chichester District Council, the South Downs Joint Committee and the Woodland Trust.
Campaigners fear the company will seek further testing or extraction in the South Downs if Markwells Wood proves successful.
Northern Petroleum said it plans to drill to 1,380m (4,528ft) and said the site has the potential to yield between 35 million and 61 million barrels of oil.
Mr Musgrove said the success would enhance the value of the company's "undeveloped discoveries" in the UK.
According to the Department of Energy and Climate Change (DECC), a total of 97 new licences for onshore oil and gas exploration were awarded in the UK in 2008.