Cuts fear for 'most vulnerable' students in East Sussex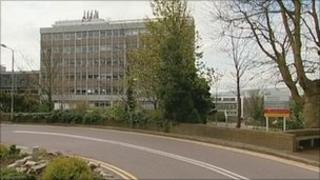 Teaching unions fear that services for some of the most vulnerable students will be among the first to go in education cuts in East Sussex.
The National Union of Teachers (NUT) said areas such as behaviour support and English as an additional language could be the first to be affected.
Members are lobbying a meeting of the county council in Lewes later.
East Sussex County Council (ESCC) said it expected to have to save £6.21m from children's services next year.
It said services for vulnerable children and adults were under major pressure.
The NUT said that behaviour support and English played a vital role in supporting some of the most vulnerable students.
Package of cuts
"Plans to radically scale them back show very clearly that we are not 'all in it together'," it said.
"The lobby is to show councillors that we will stand up for our public services and the young people they serve."
The cuts to children's services are among a package of measures being considered by ESCC in response to an expected reduction in government grants of at least 25% over the next four years.
"If the council receives an average cut it will need to find savings of £100m over the next four years," said a spokesman.
"In preparation for that announcement [the council's] cabinet is considering savings of £25m next year but the actual savings required could be much higher."
Job losses
The cabinet is to discuss initial proposals for next year's savings at a meeting on 14 December.
Other areas to face savings are adult social care (£13.25m), transport and environment (£3.41m) and community services such as libraries and trading standards (£1.25m).
The council said there would be job losses, but it would reduce the number of compulsory redundancies by not filling vacancies.
The savings will be discussed again at a Cabinet meeting on 25 January, before councillors make the final decision in February when the budget is set.