Call to rethink West Sussex day centre closures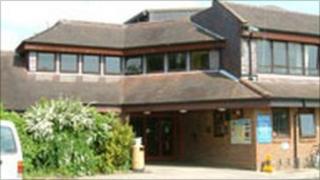 Campaigners have called for the proposed closure of three day centres for disabled and elderly people in West Sussex to be put on hold.
More than 5,300 signatures have been collected on a petition asking the county council to think again.
The Grange in Midhurst, The Brooks in Pulborough and Harwood House in Horsham are affected in the £1m savings plan.
The local authority has said adult day centres often have vacancies because people want to use other services.
The petition, organised by public service union Unison, is to be handed over to Councillor Peter Catchpole on 17 December ahead of a meeting of the full council in Chichester.
The council will debate the closures following a three-month consultation period.
'Got it wrong'
The Grange building is set to become a community centre, with clients who have dementia and complex physical conditions being transferred to Rotherlea day centre in Petworth.
The council has said other services, such as lunch, social and arts and crafts clubs, could be provided by the voluntary sector.
It is also proposed that 25% of clients at eight other day centres be transferred to the voluntary sector.
"The council has got it wrong," said Chris Earwaker, secretary of Unison West Sussex.
"We understand the council is in financial difficulties, but vulnerable people and their carers should not have to pay the price by having their day centres closed."