£15m special needs school in Burgess Hill approved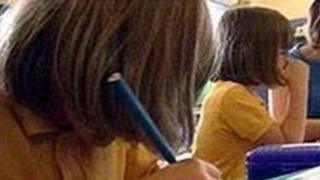 A new purpose-built school in Mid Sussex for children with special needs has been given the go-ahead.
The £15m scheme will create a single school in Burgess Hill for children up to 14 on the site shared by London Meed Primary and Oakmeeds Community College.
The new school will cater for children currently at Newick House in Burgess Hill and Court Meadow in Cuckfield.
It was approved by the West Sussex Planning Committee, and will open in September 2012.
Older children will be accommodated at one of the existing special school sites, suitably improved and refurbished.
Peter Griffiths, West Sussex County Council's cabinet member for education and schools, said he was delighted at the decision.
"It's long been an aspiration of West Sussex County Council and education professionals to improve special needs education in Mid Sussex.
"We've gone to great lengths to bring this to fruition, working with all the schools involved, parents, teachers and governors.
"This decision means we can continue this partnership with renewed enthusiasm."
Floodlit pitch
The new two-storey development will provide 130 places for children aged between two and 14.
It will include a floodlit synthetic turf pitch and a small swimming pool which will be available for the local community to use in the evenings and at weekends.
During the consultation process for the proposal residents had raised concerns about an increase in traffic and congestion.
But Councillor Griffiths said the council had listened to the community, and he was confident that revised car park arrangements would help avoid congestion.
"I know that our School Travel Team is also working up a travel plan for the campus which will encourage staff, parents and pupils to reduce their dependency, where possible, on driving to the school," he said.