Fears grow for missing elderly Brighton man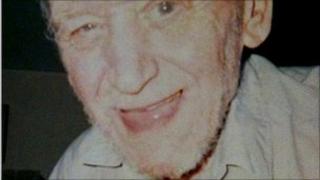 Police are becoming increasingly concerned for the welfare of an 88-year-old Brighton man who has been missing for more than 48 hours.
Aristide Polti, of Lindfield Court, Hollingdean, was last seen by his carer on Saturday.
Sussex Police said he suffers from a number of medical conditions.
Mr Polti, also known as Angelo, is described as being 5ft 5in tall, with short grey hair and a grey beard.
He talks with a slight Italian accent and walks with a three-wheeled aid.
A spokesman for Sussex Police said: "There is an unconfirmed sighting of him on a bus heading into Brighton at 8.30am [on Saturday].
"He has previously travelled by train to South London, where he has family."