Killer 'ate Hastings woman's flesh'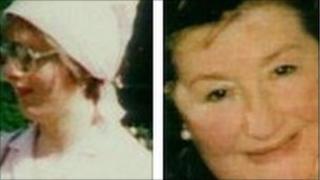 A Broadmoor patient's confession in which he admitted killing two women in East Sussex and attacking two others in 1998 has been read out in court.
Graham Fisher, 37, claimed to have eaten the flesh of one victim, Lewes Crown Court was told.
He admitted strangling Clare Letchford and Beryl O'Connor and setting their bodies on fire in their Hastings homes.
He also admitted trying to murder and rape a Czech student on a train and to raping a woman in her own home.
Fisher will be sentenced on Friday for two counts of manslaughter, attempted rape and attempted murder and two counts of rape.
'Grave danger'
Prosecutors said he targeted lonely, vulnerable women, some of whom he knew, to get sexual kicks.
Fisher, from Bromley, south-east London, confessed to his crimes in 2008 while at the high-security hospital in Berkshire.
He was part-way through serving a five-year jail term for indecently assaulting two Spanish students at knifepoint in Eastbourne, East Sussex, in May 1998.
He was transferred to Broadmoor under the Mental Health Act following concerns that he was a "grave danger".
The bodies of Ms Letchford, 40, and widow Ms O'Connor, 75, were found strangled and burned in their Hastings flats less than 100 yards apart in January 1998.
Prosecutor Richard Barton said both women were lonely former neighbours of Fisher.
Following his attack on Ms Letchford at her rented basement flat in Cornwallis Gardens, he confessed to cutting a piece of flesh from her arm and eating it, Mr Barton told the court.
Lewes Crown Court was then told that days after the killing, Fisher tried to murder and attempted to rape a 19-year-old Czech student in a toilet cubicle on board a Hastings to London Charing Cross service on 25 January 1998.
'Sexually sadistic'
As a result of being strangled, she suffered a stroke, was left in a coma for three days, and has had to learn to walk and speak again, the court heard.
The day after that attack, Ms O'Connor was killed in her top-floor flat in Holmesdale Gardens, Hastings.
Mr Barton said that police had Fisher under suspicion for both her death and that of Ms Letchford but had insufficient evidence to prosecute him.
He then went on to attack two Spanish students at knifepoint in Eastbourne in May 1998, for which he received a five-year jail term at Lewes Crown Court in October that year.
Fisher also confessed to raping a woman he knew at her home in Bromley, south-east London, on two separate occasions in 1991, Mr Barton said.
Dr Philip Joseph, a consultant forensic psychiatrist, told the court that Fisher had a "sexually sadistic aspect to his personality" and that a lot of his rage stemmed from an unhappy childhood.
The hearing was adjourned until Friday.