Jury retires in Sussex vicar murder case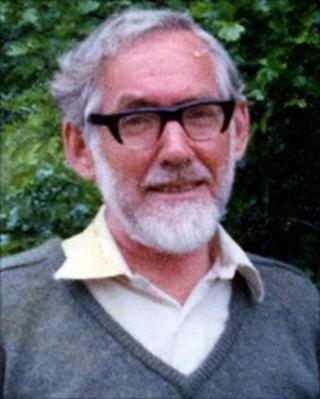 The jury in the case of a former altar boy accused of murdering a Sussex vicar has been sent home for the night.
Christopher Hunnisett, 26, formerly of Coventry Road, St Leonards, has denied the charge at Lewes Crown Court.
He is accused of killing the Reverend Ronald Glazebrook, dismembering the body and leaving the remains at woodland locations across East Sussex.
He claimed his 81-year-old landlord sexually abused him at the flat they shared in St Leonards, when he was 17.
The court has heard claims from Mr Hunnisett that the vicar touched him inappropriately in the bath and the teenager punched the clergyman before locking himself in his bedroom - only to find his landlord dead in the bath the next day.
Jurors were told Mr Hunnisett first met the vicar at the age of 12 when he was a church server at Christ Church, and started living with the vicar at the age of 15 after experiencing difficulties at home.
The jury has been told the case is a retrial after the Appeal Court quashed Mr Hunnisett's original 2002 conviction for murder.
Prosecutors have said there was no suggestion of sexual abuse in the original trial and Hunnisett was introducing a "wholly unlikely story" this time round.
The jury will return to continue its deliberations on Friday.