West Sussex County Council hires social workers from US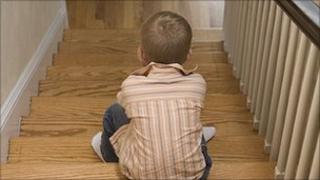 Fourteen social workers have been recruited in the US to work in Sussex.
West Sussex County Council said there was a national shortage of qualified children's social workers in the UK, which was why it has recruited abroad.
The staff have been hired on two-year contracts because training initiatives are expected to have eased the problem after that time, the council said.
Councillor Pete Bradbury said the council was "plugging a gap" while it nurtured its own talent.
He said: "At this time there is a national shortage of experienced social workers that is creating problems for West Sussex and placing pressure on our existing, highly-valued staff.
"Several other local authorities have also recruited abroad, so this is not unique to West Sussex."
He added: "The Baby Peter tragedy has not only led to a new awareness of child protection issues but there has also been an increase across the country in referrals that need to be followed up."
'Appropriate move'
Council leader Louise Goldsmith said: "Child protection is an absolute priority for the county council.
"I am sure that our residents will agree with that, and appreciate that this short-term recruitment initiative is appropriate."
The council said the social workers had already arrived in the UK.
All the recruits have two years post-qualifying experience and are educated to Masters level.
Before they travelled to Sussex, they were familiarised on issues they were likely to face as well as UK legislation, the council added.
The new arrivals will complete an in-depth induction course before joining social work teams across West Sussex, the council said.
The council has a budget to employ 264 children's social workers but had 44 vacancies at the end of August.
By the end of September, the vacancy figure is expected to be 27.