Arrest over burnt body dumped at East Sussex golf club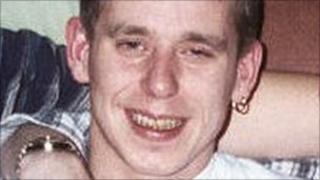 Police investigating the murder of a man whose body was set alight and dumped at a golf course near Brighton have made an arrest.
Armed police in patrol cars stopped a 21-year-old male suspect from Hove in Church Road, Portslade, at midday.
He is being questioned in connection with the death of Stefan Welch.
The body of Mr Welch, 37, who lived at a hostel in Oriental Place, Brighton, was found at the Dyke Golf Club on Saturday.
A post-mortem examination found he probably died from a blow to the head.
Detectives believe he was murdered elsewhere before being taken to the golf club on the South Downs and set alight.
DNA database
They have been gathering petrol samples for analysis to find out where the fuel used to burn the body was bought.
Sussex Police identified Mr Welch after a forensic sample sent for analysis provided a match on the DNA database.
Officers said he was last seen at 1400 BST on Friday.
They appealed to anyone who saw or talked to Mr Welch between Wednesday and Saturday last week to contact the investigation team.
In a statement issued through Sussex Police, Mr Welch's family said: "We love Stefan very much and cannot adequately put into words our heartbreak at this time.
"We know that we are not alone in our grief as he was loved by a wide circle of friends and others who knew him.
"Stefan was not a violent or malicious man and relied on the trust and support of those around him, who we believe took to him as soon as they met him."