Sussex cliff plunge mother's laptop sought by police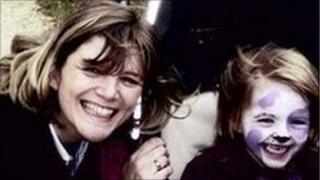 Police are trying to find a laptop belonging to a mother who fell to her death from East Sussex cliffs, leaving the body of her daughter at home.
The body of Cathy Madden, 40, was found at the bottom of the Seven Sisters cliffs, at Birling Gap, on 3 July.
Four-year-old Keira's body was found at about the same time in the family home in Roundle Avenue, Felpham, Bognor.
Police said they believed the laptop may have been left or lost somewhere between Bognor and Eastbourne.
Officers investigating the circumstances surrounding the deaths said extensive searches had been made of Mrs Madden's property for the laptop, but they had been unable to trace it.
'Drowned in sea'
She was known to own an eMachines E525 laptop, serial number LMN3304067912323091601.
Anyone with information regarding the laptop is asked to contact Sussex Police.
Last week, officers revealed that Keira did not have any drugs in her body when she died, although further results are expected.
A note apparently written by Mrs Madden said Keira had drowned in the sea on 2 July.
Keira's body was found in a bedroom at the family home.
Police said only the mother and daughter lived at the house and that no-one else was being sought in connection with their deaths.