No drugs found in daughter of Sussex cliff plunge woman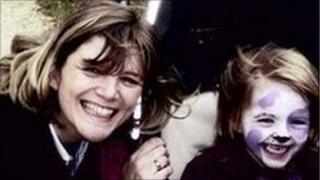 No drugs have been found in initial tests on the body of a girl who was found dead as her mother fell to her death from cliffs in East Sussex.
Police said other results were still awaited in relation to the death of Keira Madden, four, who was found at her home in Bognor Regis on 3 July.
The body of her mother, Cathy, 40, was found at the bottom of the Seven Sisters cliffs, at Birling Gap.
A note apparently written by her said Keira had drowned in the sea on 2 July.
A post-mortem examination on Keira's body proved inconclusive while one conducted on Mrs Madden confirmed she died from multiple injuries consistent with a fall.
A police spokesman said "early indications" showed that Keira "did not have any drugs in her body - prescription or otherwise - at the time of her death".
He said further test results were not expected for another two weeks.
Last week, police questioned visitors at Felpham, Climping, Witterings and Pagham beaches, in West Sussex, to see if anyone had seen the mother and daughter.
The pair, who lived in Roundle Avenue, Felpham, were known to visit the four local beaches.
Keira's body was found in a bedroom at their home.
Officers also visited the seaside spot at Birling Gap, where Mrs Madden left her car.
Mrs Madden had been going through a divorce from the child's father, Steve Madden, a self-employed computer expert who lives and works in Germany.
He returned to the UK every three weeks for access visits to see Keira.
Police said only the mother and daughter lived at the house and that no one else was being sought in connection with their deaths.